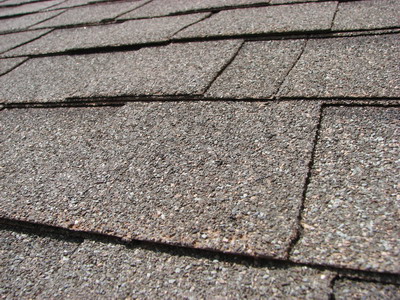 Type:  Asphalt Shingles
Life:  10-15 years
First Maintenance/Repair:  8 years
Installation Cost: Low
Composition shingles are the most common roofing material used in Texas. They are commonly made of either fiberglass or recycled paper based products mixed with asphalt, which is then covered with coloured mineral granules. This material can be easily damaged by high winds, causing the shingles to blow off. High heat, heavy rains and other weather factors can cause curling, cracking and streaking of the shingles, which deteriorates your roof's appearance and effectiveness.
---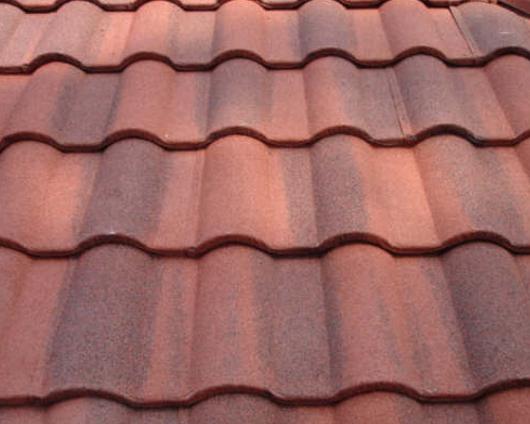 Type:  Clay Tile and Slate
Life: 75 to 100 years
First Maintenance/Repair: Varies
Installation Cost: High
Clay tile and slate is commonly chosen for its appearance. The popularity of this Mediterranean style luxury home is growing in North Texas.  Clay tiles are natural substances that won't burn or be as affected by high heat or insects.  Tile Roofs are very heavy and typically installed on homes that were designed to sustain the extra weight load of a clay roof.  Otherwise, extra roof support systems are needed increasing the cost of this type of installation.Installing clay tile is complicated and the cost of the material is expensive.  Regular maintenance such as cleaning gutters or painting needs to be done with extreme caution because both tile and slate are very fragile, as they can crack and break if walked on. If the tiles loosen in high wind situations, they may blow loose and cause damage to other structures.
---

Type:  Wood Shingles and Shakes
Life: 20 to 30 years depending on material and installation
First Maintenance/Repair: Varies but typically wood shingles are very high maintenance
Installation Cost: High
Wood shingles and shakes provide a natural look to your home. They are commonly made out of cedar, red wood or cypress. Installing wood shingles or shakes is complicated and should only be undertaken by a professional. These materials are generally chosen for looks and not durability. There is also a high level of maintenance to monitor as mold, rot; insects and rodents can be a problem leading to costly repairs. The disadvantages are offset by the high end look of a wood shingle roof.  Many luxury homes are valued for their cedar shingled roofs.
---
Type:  Metal
Life: 40 years
First Maintenance/Repair: Very Low Maintenance
Installation Cost: Medium
Metal or Aluminum roofing can be shaped to look like Tile, Slate, Shingle or Shake and can be made in almost any color to match to look of your home. Metal Roofing material is more expensive but the installation is not expensive.  Some insurance providers also offer a lower rate to homeowners with metal roof homes.